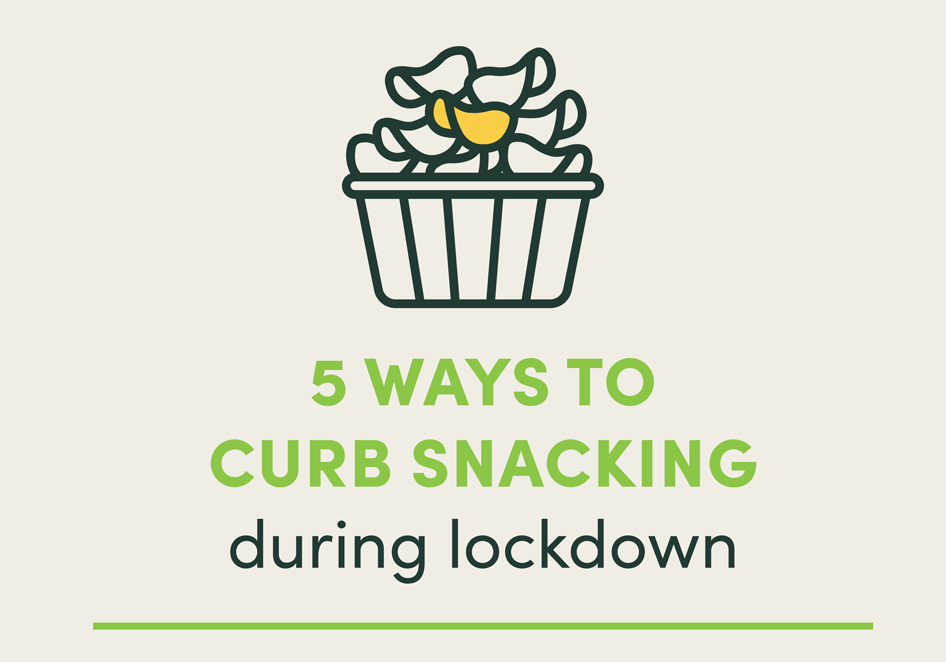 We get it, you're continually eyeing up the fridge and may have dabbled in the thought of chaining up the pantry doors. It's hard to not always feel like snacking during this lockdown period.
Here are five tips we've found to help curb the need to continually graze throughout the day while you stay safe inside.
Remove temptation from sight
Visual exposure to high-calorie foods stimulates the part of your brain that modulates impulse control, which may lead to increased cravings and overeating. So remove those treats from the kitchen bench or eye-level shelves in the fridge and pantry.
Keep your regular meal times
Whether you are fasting or eat three meals a day, try to continue that schedule to keep a sense of routine during these turbulent times. You may find that your eating pattern changes to adapt to your new normal, that's fine as well! However, try to maintain a regular eating schedule based on your personal needs and preferred eating times.
Get your Gordon Ramsay on in the kitchen
Takeaways and restaurant visits are off the menu for the next month – so take this opportunity to get creative in the kitchen! Bonus points; planning your meals for the week also helps to kill some time and has also been shown to improve diet quality.
It's hard, but portion control is important
If you have delicious leftovers in a container – it can lead to eating larger portions than you usually would. Plating food out before you eat can give you an accurate idea of the size of your portion! Calocurb is also a great, natural way to help manage healthy portion sizes while you are in lockdown.
Become BFFs with your water bottle
Create or add to your healthy habit by drinking more water. Being dehydrated can lead to mood changes, decreased energy levels, and can affect eating habits – so keep that water bottled locked, loaded, and by your side all day.
Back to top