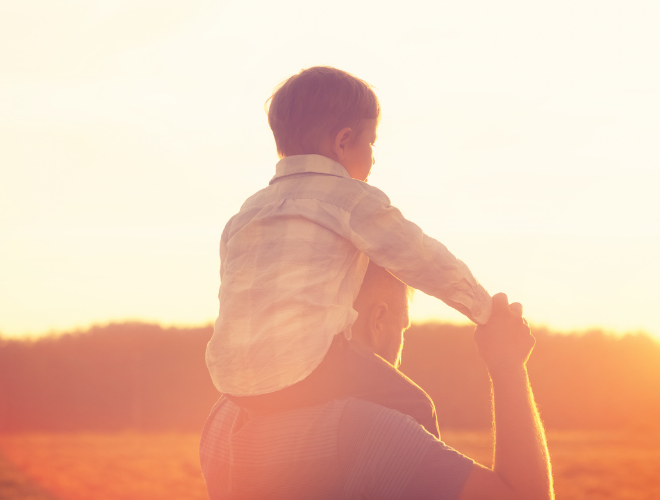 Hey Dads! There is no doubt that becoming a father makes it hard to chase your health and fitness goals like you did previously. Do you find yourself lacking the motivation and energy? Are you getting a little soft around the middle? Have you joked about your 'dad bod' to your mates? Are you currently poking yourself in the gut right now? 
Fear not, this is not a 'dad body' shame piece; both men and women have gained weight over the past few years! Disruption to routines, isolation and lockdowns, not to mention - working in close proximity to the fridge have wreaked havoc on our waistlines.
Instead, here are a few simple steps to help you and your health get back on track! By summertime, you'll feel great about yourself and bring more energy to your kids' playtime.
Step one: start now! Set yourself a goal and commit to it. Make sure your goal is attainable, start small; achievement is the key. Get mates or colleagues onboard to do the same; this will make you accountable.
Step two: include weight training. We all know that cardio is essential for heart health. But do you know what helps to burn fat? Muscle mass. So make sure you don't neglect one for the other. 
Step three: try intermittent fasting. You've probably heard about it (that's because it works!). It extends the period of time your body burns fat for fuel. What's more – there's now a product that makes intermittent fasting easy! Calocurb is clinically proven to reduce hunger when fasting by 80%. Armed with a hack to make fasting easy, you'll accelerate your progress and reach your goals faster!
As you can see, these steps are effective but not complicated. By keeping it simple and taking advantage of game changing life hacks like Calocurb, you can put yourself on a path to health and be the best father you can be this Summer.
Back to top